Welcome to our Music and Book Section!
For more information, to view tracklists and purchase CD's or Books, click below on the album or book of your choice and follow the instructions.
Music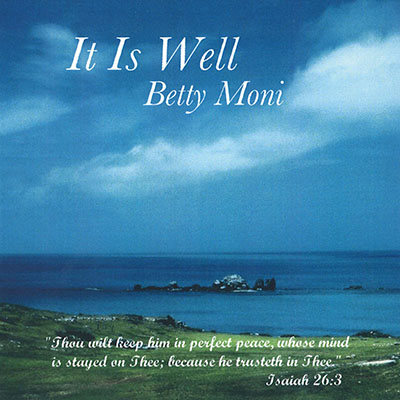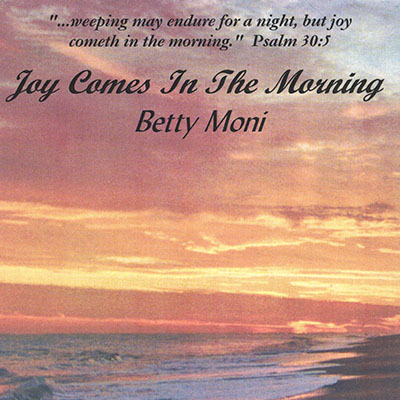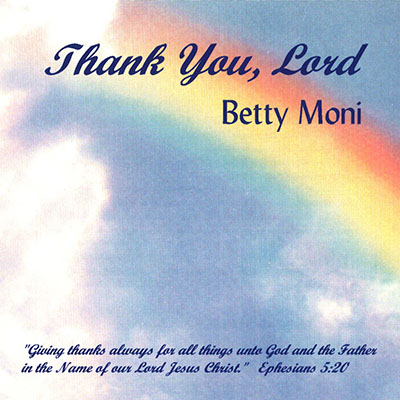 It Is Well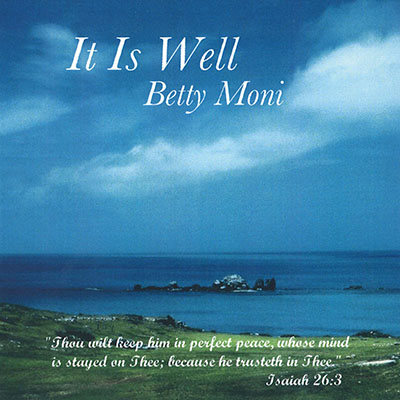 CD – $14.00
Tracklist
01. It Is Well With My Soul
02. Through It All
03. We've Come This Far By Faith
04. God's Grace (Medley)
05. He Touched Me
06. Sheltered In The Arms Of God
07. Via Dolorosa
08. This I Know
09. Just A Closer Walk With Thee
10. He Did It All For Me
11. Leave It There
12. Praise The Lord
"Thou wilt keep him in perfect peace, whose mind is stayed on Thee; because he trusteth in Thee."
Isaiah

26:3
Joy Comes In The Morning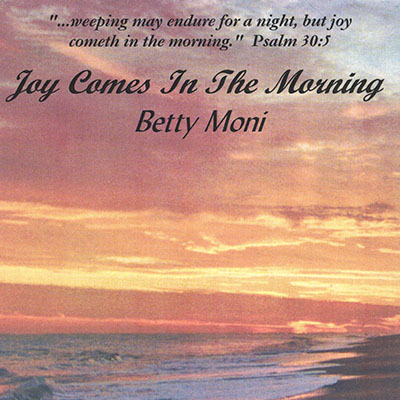 CD – $14.00
Tracklist
01. Hallelujah Maranatha
02. The Lord Is Faithful
03. Isaiah 55
04. Sunshine Medley
05. Blessed Assurance
06. Joy Comes In The Morning
07. Is It Any Wonder
08. I Believe In A Hill Called Mount Calvary
09. Jesus Is Still The Answer
"…weeping may endure for a night, but joy cometh in the morning."
Psalm

30:5
Thank You, Lord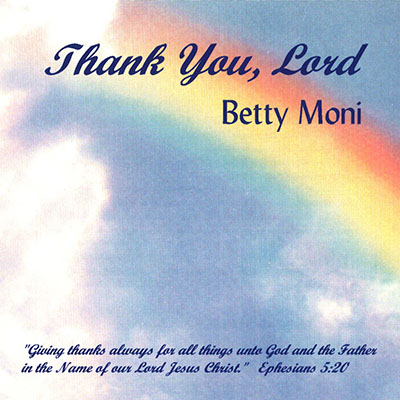 CD – $14.00
Tracklist
01. Thank You Lord (For Your Forgiveness)
02. I Came To A Place Called Calvary
03. Only Jesus Can Satisfy Your Soul
04. I Gave My Heart To Him
05. Rise Again
06. Thank You Lord
07. Had It Not Been
08. Remind Me
09. Don't You Think It Gets Sweeter
10. Turn Your Eyes Upon Jesus
"Giving thanks always for all things unto God and the Father in the Name of our Lord Jesus Christ."
Ephesians

5:20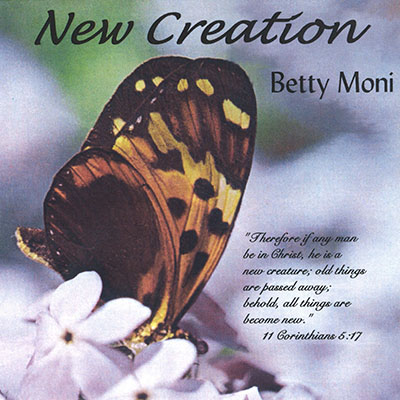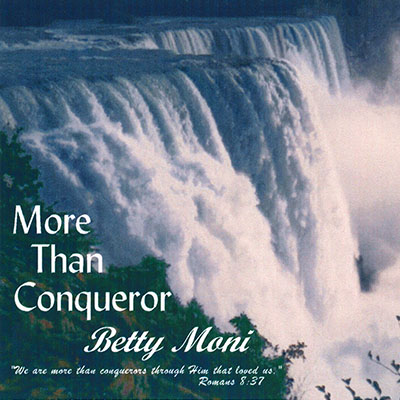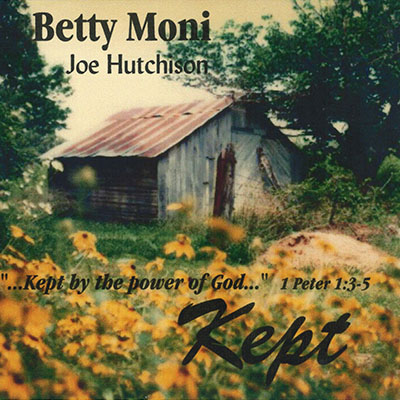 New Creation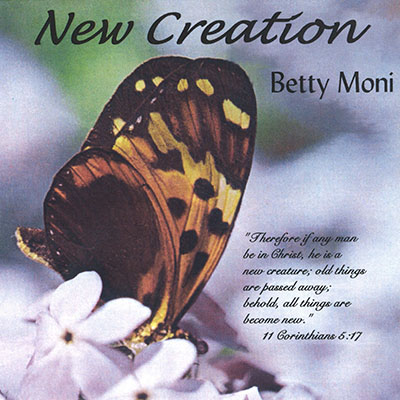 CD – $14.00
Tracklist
01. New Creation
02. I've Never Seen The Righteous Forsaken
03. The Day He Wore My Crown
04. The Highest Praise
05. The Brush
06. I Lost It All To Find Everything
07. Jesus On My Mind
08. Praise The Lord
09. Home Where I Belong
10. Only The Redeemed
"Therefore if any man be in Christ, he is a new creature; old things are passed away; behold, all things are become new."
2 Corinthians

5:17
More Than Conqueror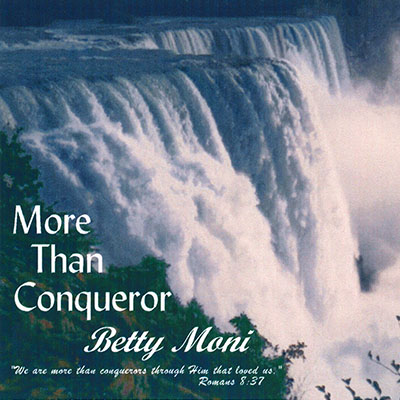 CD – $14.00
Tracklist
01. Prayer Song
02. More Than Conqueror
03. He Sees Me
04. Begin Again
05. He Came To Me
06. Jesus Will Outshine Them All
07. I Praise You
08. Where Can I Go
09. Jesus, My Savior And Lord
10. The Way To Heaven
11. The Higher Purpose
"We are more than conquerors through Him that loved us."
Romans

8:37
Kept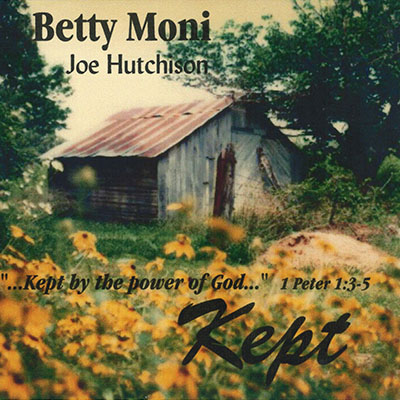 CD – $14.00
Tracklist
01. Adoration
02. People Need The Lord
03. Cornerstone
04. He Will Carry You
05. Sweet Beulah Land
06. Holy Ground
07. I Am Loved
08. Kept
09. When He Was On The Cross
10. The Next Time He Comes
"…Kept by the power of God…"
1 Peter

1:5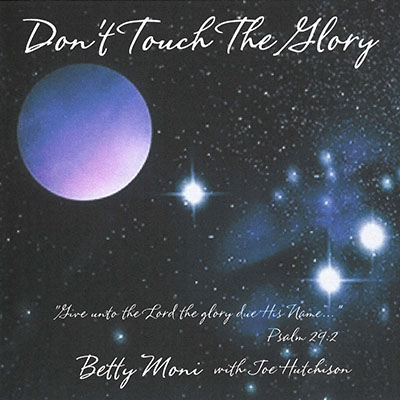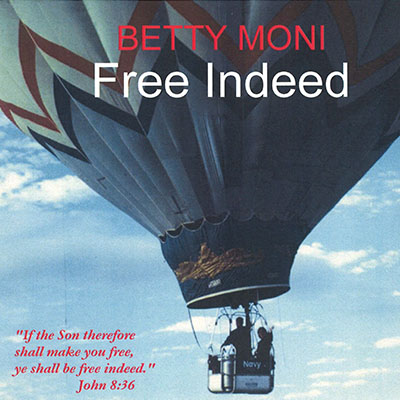 The How and Why of Christmas
CD – $14.00
Tracklist
01. Christmas Praise
02. Wonderful Name
03. Mary Had a Little Lamb
04. Ten Thousand Joys
05. Lamb Of God
06. Cherish That Name/My Soul Doth Magnify The Lord/Immanuel
07. Emmanuel
08. Bethlehem Morning
09. The How and Why Of Christmas
"…Fear not; for, behold, I bring you good tidings of great joy, which shall be to all people. For unto you is born this day in the city of David a Saviour; which is Christ the Lord."
Luke

2:10-11
Don't Touch The Glory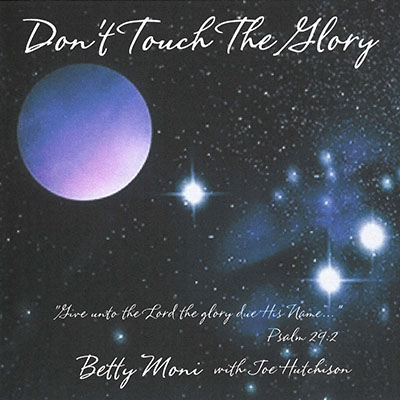 CD – $14.00
Tracklist
01. I Worship You/Song Of Worship
02. Sinner Saved By Grace
03. He Who Began A Good Work In You
04. Touch Through Me
05. Thank You
06. Don't Touch The Glory
07. Halleluia, Praise the Lamb
08. Paid In Full
09. Pity Party Song (He Will Bring Us Through)
10. Don't Ask Why
11. Jesus Be Jesus In Me
"Give unto the Lord the glory due His Name…"
Psalm

29:2
Free Indeed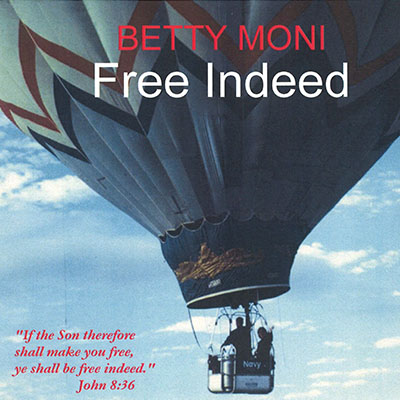 CD – $14.00
Tracklist
01. Free Indeed
02. If Just For One
03. Heaven
04. Hidden With Christ In God
05. This Same Jesus
06. Jehovah, My All
07. Throne Of My Thoughts
08. Joy And Delight In The Lord
09. The Book Of The Lamb
10. Not I, But Christ
"If the Son therefore shall make you free, ye shall be free indeed."
John

8:36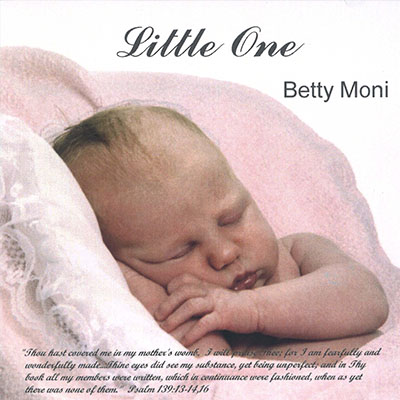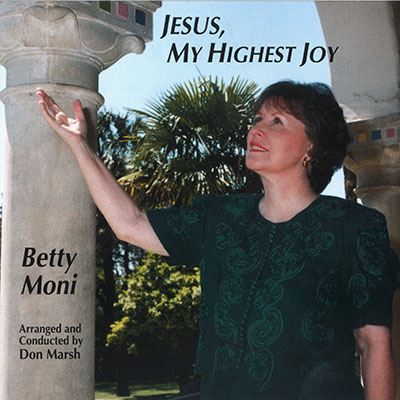 Little One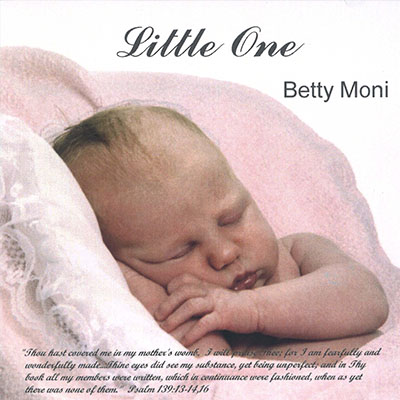 CD – $14.00
Tracklist
01. Little One – Solo
02. Little One – Performance Track
(For Live Performance Only. This Track can NOT be used to make your own CD recordings: It can be used ONLY as an accompaniment track for live performances. All rights are reserved. Thank you.)
"…Thou hast covered me in my mother's womb. I will praise Thee; for I am fearfully and wonderfully made… Thine eyes did see my substance, yet being unperfect; and in Thy book all my members were written, which in continuance were fashioned, when as yet there was none of them."
Psalm

139:13-14, 16
Jesus, My Highest Joy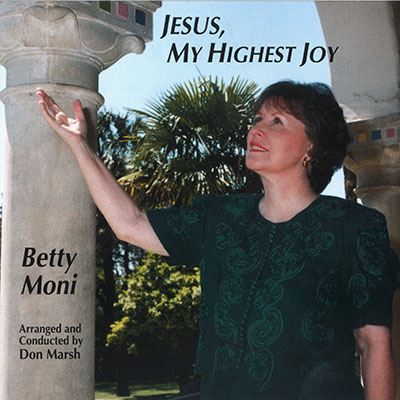 CD – $14.00
Tracklist
01. Through Every Storm
02. Jesus Paid It All
03. Hold Him In My Heart
04. There Is A Fountain/Whiter Than Snow
05. Jesus, My Highest Joy
06. The Only Place of Mercy
07. I Seek Your Face
08. In My Father's Hands
09. Amazing Grace
10. Butterfly Life In A Caterpillar World
"My lips shall greatly rejoice when I sing unto Thee; and my soul, which Thou hast redeemed."
Psalm

71:23
Because You Ask
CD – $14.00
Tracklist
01. Because You Ask
02. Rock of Ages
03. His Life for Mine
04. Daystar (Shine Down on Me
05. That's Him
06. In the Presence of Jehovah
07. The Anchor Holds
08. The Longer I Serve Him
09. Safely Home
"Call unto Me, and I will answer thee, and show thee great and mighty things, which thou knowest not."
Jeremiah

33:3
Don't You Worry About a Thing
CD – $14.00
Tracklist
01. Don't You Worry About a Thing
02. Jesus Saves
03. Shepherd Boy
04. My Redeemer is Faithful and True
05. You Raise me Up
06. Blessed Assurance, Jesus is Mine
07. His Eye is on the Sparrow
08. Somebody's Praying
09. Untitled Hymn (Come to Jesus)
"…Consider the lilies of the field, how they grow; they toil not, neither do they spin: And yet I say unto you, That even Solomon in all his glory was not arrayed like one of these. Wherefore, if God so clothe the grass of the field, which today is, and tomorrow is cast into the oven, shall he not much more clothe you, O ye of little faith?"
Matthew

6:28-30
Books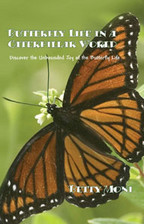 Butterfly Life in a Caterpillar World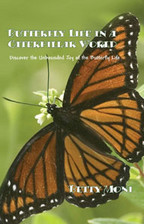 Retail Price: $24.95
Sales Price: $20.00
Format: Hardcover
Length: 366 pages
We don't live in a butterfly world. Evil and ugliness abound. Life is really hard and very painful at times.
We do live in a caterpillar world. Is it possible, in this kind of environment, to live a butterfly kind of life – to fly above all the troubles and terrors of this life?
We have it on the best authority, the Word of God – we can!
The real question is a personal one – not can you, but will you live this butterfly kind of life?
Where To Go When It Hurts
Price: $4.00
Format: Softcover
Length: 57 pages
A sensitive little book about all different kinds of hurt… where to go… what to do… and how.
A wonderful witnessing tool, as well as encouragement and assurance for believers.